SJSL Scholarship Program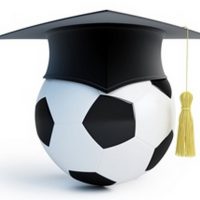 The 2021 Winners Are: Tyree Ivory, Logan Foote, Aiden Hartman
View the Award Winners here
Purpose
The SJSL will award scholarship(s) to applicant(s) based on academic achievement, school activities, participation in the South Jersey Soccer League, participation in sports and community service. Applicants will not be selected solely because of soccer ability or achievements in soccer.
Eligibility
South Jersey Soccer League players and former players who have participated in the SJSL for boys for at least four years and who will graduate high school in Spring and continue their adult education subject to the approval of the SJSL Executive Board.
All applicants must have participated in the South Jersey Soccer League for boys. All applicants participating in other leagues and not fulfilling the four year participation requirement in the SJSL for boys will not be considered. A preference is given to players who played in SJSL in Div. 1&2.
Scholarships

The amount will be determined by the SJSL Executive Board and will be a minimum amount of $500.00. The number of scholarships given out each year will be based on the quantity and quality of applications and the availability of funds. At least one scholarship will be awarded each year.
The recipient of a scholarship must provide proof of registration for the first AWARD semester or equivalent in order for payment of the scholarship to be processed.
Past Winners

2020 – Sean Smallets, Pietro Del Re, Stephan Boyle BIOs
2019 – Jeff Elliott, Anthony Razze, James Grimm
2018 – Brett Towers, Daniel Green, Steven Kingkiner
2017 – Matthew Viola
2016 – Michael Zelinka, Christopher Lenahan, Fernando Marinero, Cedrick Garcia, Timothy Campbell, Collin Cardona
2015 – Sam Langlois, C. O'Dwyer, D. Hicks
2014 – W. Blakeslee, K. McHednry, Z. Buchanan, K. Teschko
2013 – I. Eichen, Michael Cooper, A. Curto, L. Collins, E. Larison, S. Wagner, R. Mfon
2012 – R. Vogel, T. Krott, J. Villari, N. Villari, G. Perri, A. Bauman
2011 – R. Malfitano, R. Murphy, A. Eichen, B. Trojak, J. Delengowski, T. Buchanan
2010 – M. Garvey, Robert Cooper, W. Celano
2009 – A. Vorndran, K. Sheehan, M. Krott, R. Donahue, G. Carlson
2008 – Michael Green, A. Dispota, D. Errara, C. Adams, E. Faichtyger, Z. Woerner
2007 – Patrick Koehl, Sean Baker, Joshua Wirtshafter, M. DiValerio, S. Mergenthal
2006 – TJ Delengowski, M. Kraus, R. Larkin, C. Vogel
2005 – Dan Farrell, Andrew McDonald, Louis Dollarton, Ryan Whitson
2004 – Brent Grunow, Paul Neimeister, Devan McGrann, Michael Soukup, Scott Samulis
2003 – John Polson, Jr., Matthew Bernetich, Jonathan DeStasio
2002 – Bradley Whitson, Matthew Doyle